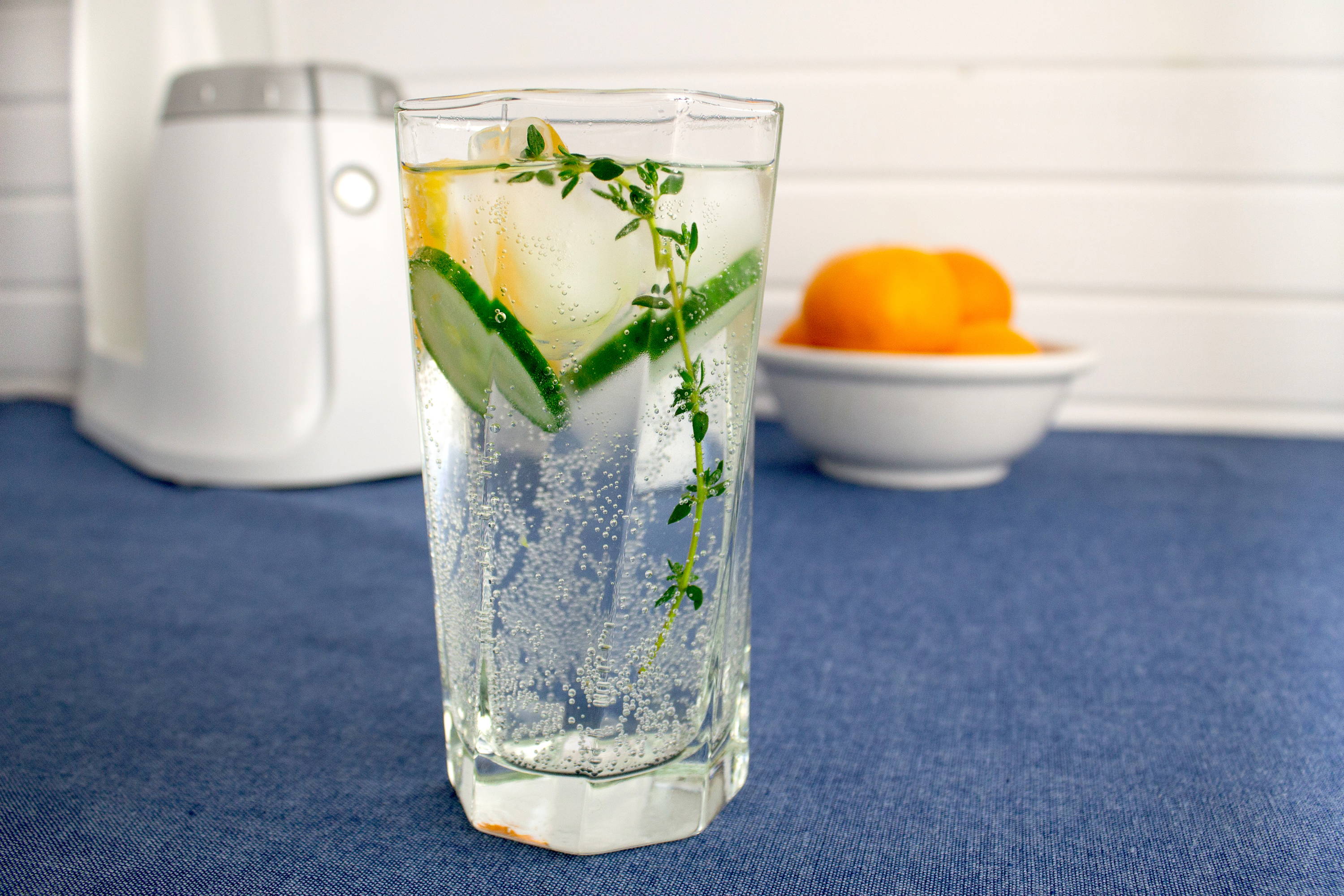 This refreshing and bright infusion helps us hold on to those last few days of summer. Cucumber is one of our favourite ingredients to infuse, its soft skin lets the pressure extract all of its cool and fresh aroma. It makes for an epic infusion when blended with tangy mandarin and the dry herbal taste of thyme.
Enjoy!
Ingredients:
4 Slices of Cucumber
1/2 Mandarin
2 Sprigs of Thyme
Steps:
Add the ingredients to the bottle with water.
Add a carbonator & fill the flavour chamber with water.
Close up the system and press the button to sparkle & infuse.